Step 1: Download
Select one of the mirrors below to download the game files.
ClassicUO and Razor come pre-packaged with the installation. The total installation is approximately 1.3gb in size.
While downloading the game we recommend you to read the code of conduct to avoid future problems when playing in our server.
Step 2: Installation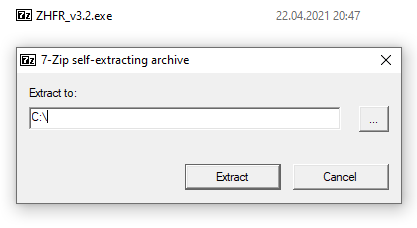 Double click the file to start the installation. Choose your installation path and click the "Extract" button
Step 3: Start game
Once the installation is complete go to the game folder and double click the launcher.exe, wait for it to open and select Play game.
We recommend you to check for updates regularly to avoid issues while playing the game.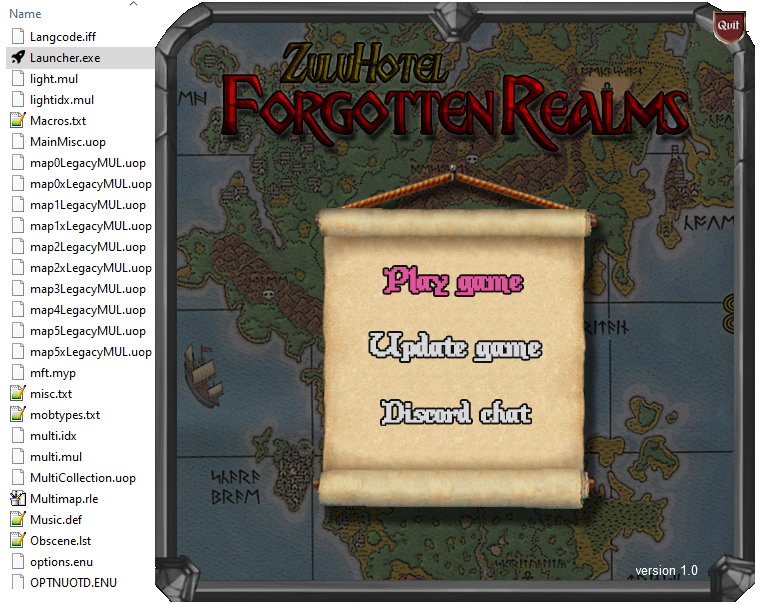 Step 4: Account Creation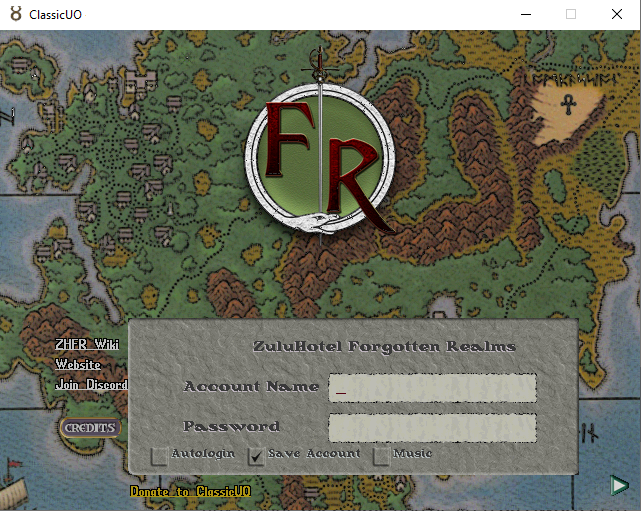 Account creation is simple and automatic. Type in any unique username and desired password in to the 'Account Name' and 'Password field' and hit enter or press the arrow to log in. Keep in mind that your new login and password must have the minimum length of 6 digits.
Step 5: Launcher features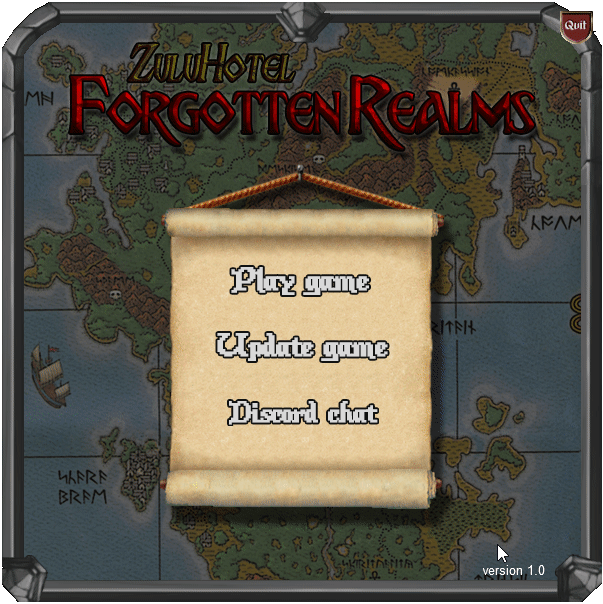 Play game – initialises the game.
Update game – shows the update options.
Check for updates – connects with the server to check for new updates to download.
Integrity check – checks all files to make sure you have a proper installation.
Debug logging – creates a debug log to help find problems in the installation.
Discord chat – links to our Discord channel where you can interact with our Staff and community. Click here to join our Discord chat.